My Blog
Posts for: December, 2017
By Alan M. Simons, DDS Oral Implantology
December 20, 2017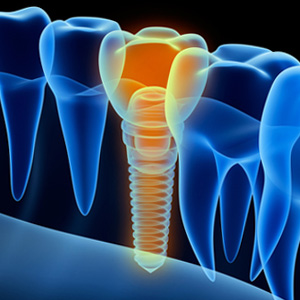 The dental implant is the closest thing in modern dentistry to a natural tooth. This is because an implant replaces more than the visible crown — it also replaces the root, thanks to a metal post imbedded in the bone.
But what if you have a metal allergy — are you out of luck replacing a tooth with an implant? Before answering this question, let's take a closer look at metal allergies.
An allergy is an overreaction of the body's immune system to a particular foreign substance. This response can be as inconsequential as a minor rash or as life-threatening as a shutdown of the body's organ systems. You can be allergic to anything, including metals.
Usually, these allergies are to specific kinds of metals. For example, about 17% of women and 3% of men are allergic to nickel, while smaller percentages are allergic to cobalt or chromium. Most allergic reactions to metal occur from external contact with jewelry or similar metal items that create rashes or other anomalies on the skin. On a more serious note, an allergy to metal in a body replacement part could result in the body rejecting it.
Metals have also played an important role in dental care, particularly dental amalgam used for tooth fillings. Dental amalgam is a mixture of a precious metal like gold or silver with other metals like copper, tin and, in small amounts, mercury. While dental amalgam has been used safely for decades, there have been rare cases of inflammation or rashes.
This brings us to dental implants and the most common metal used in them, titanium. The commercial version of this metal is highly prized in medical and dental applications because it has a special affinity with bone. Bone cells readily grow and adhere to the metal, which strengthens the bond between the implant and the jawbone.
Even if you have a rare allergy to certain metals, it's even rarer that would include titanium. In one particular study of 1,500 implant patients less than 1% reported any reaction at all.
If you're concerned, you can undergo testing to see if you react to titanium. More than likely, though, you'll be able to join the millions of other patients who have successfully restored their smiles with dental implants.
If you would like more information on dental implants as a tooth replacement option, please contact us or schedule an appointment for a consultation. You can also learn more about this topic by reading the Dear Doctor magazine article "Metal Allergies to Dental implants."
By Alan M. Simons, DDS Oral Implantology
December 05, 2017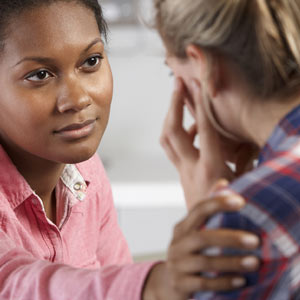 Waiting is part of life for a teenager: waiting to get a driver's license, to graduate high school or to leave home and stretch their wings. A teenager with lost teeth may also need to wait until they're older to obtain dental implants.
The reason arises from the differences in how implants and natural teeth attach to the jaw. Although natural teeth may seem rigidly set in the bone, they're actually held in place by an elastic tissue between them and the bone known as the periodontal ligament. Tiny filaments that attach to the teeth on one side and the bone on the other hold the teeth in place, but also allow the teeth to move gradually in response to mouth changes.
A titanium implant post doesn't have this relationship with the periodontal ligament — it's attached directly to the jaw bone. Over time the bone, which has a special affinity with titanium, grows and adheres to it to form a durable bond without an attachment to the periodontal ligament. Because of this the implant can't move like a natural tooth.
This is extremely important for implant placement because the jaws in particular won't fully develop in most people until their late teens or early twenties: the upper jaw in particular will tend to grow out and down. Natural teeth accommodate to these changes, but the implant can't — it will appear to retreat into the jaw. The gum tissues surrounding the implant also won't conform to the continuing growth and may appear receded.
The best approach is to choose a temporary replacement option until the jaws and other facial bone structures have finished growing. One example is a bonded bridge in which we use a bonding agent to attach a bridge of artificial teeth to teeth on either side of a missing tooth — bonding won't permanently alter them as with a traditional bridge. Once the jaws have finished growing, we can remove the bonded bridge and install the more permanent implant.
Ask any teenager: waiting can be hard. But with dental implants, waiting until the right time will help ensure the attractive result is a permanent one.
If you would like more information on dental restorations and teenagers, please contact us or schedule an appointment for a consultation. You can also learn more about this topic by reading the Dear Doctor magazine article "Teenagers & Dental Implants."