My Blog
Posts for: September, 2020
By Alan M. Simons, DDS Oral Implantology
September 19, 2020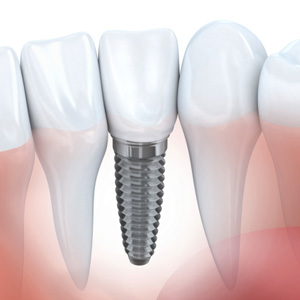 Many people with diabetes are hesitant about getting dental implants because they're under the impression their chances of failure are greater than for non-diabetics. But if you're one of the 26 million Americans with diabetes, that isn't necessarily so — with a little extra precaution before, during and after implant surgery.
Diabetes is a group of diseases that affect how the body processes glucose. This simple sugar is used by the body to provide energy to cells, but can also cause damage if its volume level in the bloodstream is too high. The body normally regulates this through the hormone insulin produced by the pancreas.
The pancreas in people with Type 1 diabetes doesn't produce insulin and so they must receive an outside source of the hormone through daily injections with careful daily monitoring of glucose levels. Those with Type 2 diabetes, the most common form of the disease, don't produce a sufficient amount of insulin or the body no longer responds to the insulin produced. For either type, abnormal glucose levels — either too high or too low — can have adverse affects on the body, including blindness, nerve damage, gangrene, coma or death.
Diabetes can also slow wound healing, increase the risk of infection, and alter the body's inflammatory response, all of which are major concerns when placing implants. Because implant placement involves minor surgery in which a wound results, there's been wide concern that a slower healing process could increase the risk of implant failure.
Recent studies, though, are encouraging especially for patients who have their diabetes under control through medication, diet and exercise. Patients with poor glucose control are at higher risk, because it can take longer for the bone to heal around an implant after placement. For such individuals special considerations to guard against infection may be needed during implant surgery.
In fact, the implant success rate for most diabetics is about the same as for non-diabetic patients, 95%. With proper disease management and a little extra wound care, you can be among the many that experience a favorable outcome and a more attractive smile with dental implants.
If you would like more information on diabetes and dental care, please contact us or schedule an appointment for a consultation.
By Alan M. Simons, DDS Oral Implantology
September 09, 2020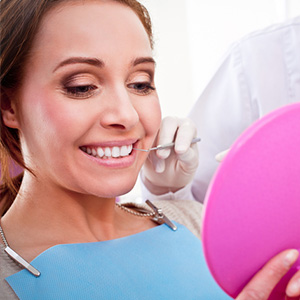 Are you interested in dental implants but a little hesitant about the surgery? Don't be—this procedure to imbed an implant's titanium post in the jawbone is relatively minor with little to no discomfort for most patients.
Some time before, however, we'll need to pre-plan the surgery to pinpoint the best location for the implant, critical to achieving a solid hold and a life-like appearance. During these first visits we often create a surgical guide, a device inserted in the mouth during surgery that identifies the exact location for the hole (or channel) in the bone we'll drill to insert the implant.
On surgery day, we'll prepare you for a pain-free and relaxing experience. If you're normally anxious about dental work, we may prescribe a sedative for you to take ahead of time. As we begin we'll thoroughly numb the area with local anesthesia to ensure you won't feel any pain.
The surgery begins with an incision through the gum tissue to access the underlying bone. Once it's exposed, we'll insert the surgical guide and begin a drilling sequence to gradually increase the size of the channel. This takes time because we want to avoid damaging the bone from overheating caused by friction.
Once we've created a channel that matches precisely the implant's size and shape, we'll remove the implant from its sterile packaging and immediately fit and secure it in the channel. We'll then take x-rays to ensure it's in the best position possible.
Satisfied we've properly situated and secured the implant, we'll suture the gum tissue back in place to protect the implant with or without attaching a healing abutment to it as it fully integrates with the jawbone over the next few months (after which you'll come back to receive your permanent crown). After a short recovery, you'll return to full activity. Most patients only experience mild to moderate discomfort usually manageable with over-the-counter pain medication like aspirin or ibuprofen.
While implantation is a long process, you'll be obtaining what's considered by most dentists and their patients as the most durable and life-like tooth replacement available. Your new attractive smile will be well worth it.
If you would like more information on dental implants, please contact us or schedule an appointment for a consultation. You can also learn more about this topic by reading the Dear Doctor magazine article "Dental Implant Surgery: What to Expect Before, During and After."